like a pendulum clock,
it steals my time,
my life in moments,
breathing, in beats.
pulses, in between,
reminds, of a corner
lost in love, in dream.
there are moments gone,
i want to keep.
past, some i want to see.
i wish to hold the hand
of time; to never walk
away, from me.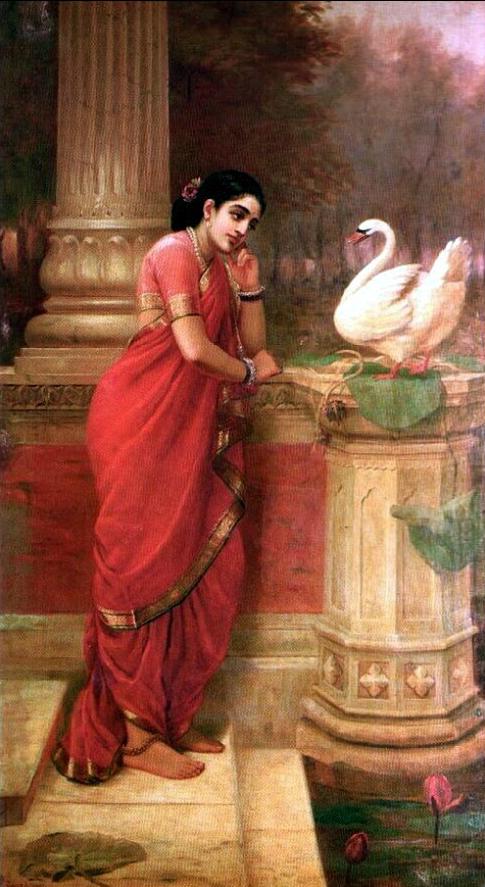 Hamsa damayanthi by Raja Ravi Varma, 1848-1906